Credit: Jarek Pabijan
The date for next year's FIM Speedway GP of Great Britain in Cardiff has been confirmed - with fans being given the chance to register for exclusive early access to tickets.
In less than 12 months on Saturday, 17th August 2024, the event - named Britain's biggest indoor motorsport event - will roar back into the city's iconic Principality Stadium.
When this year's grand prix took place in the Welsh capital last Saturday (2nd September), Slovakia's Martin Vaculik topped the podium, followed by Australia's Jack Holder and Poland's Bartosz Zmarzlik.
Following his victory on the weekend, Vaculik said:
"I won and I am super happy. I would like to say thank you to my team because they did a great job today – all my mechanics, (my coach) Bjarne Pedersen and also my tuners Ryszard and Daniel Kowalski. They have done a great job with my engines, and I am super happy with them.
"This is something special for me and I would also like to say thank you to my wife, my kids and my parents. I am very happy to dedicate this to them as well. I know how hard we have worked together. I want to say thank you to my supporters, sponsors and everybody who helped me."
The 2024 British Speedway GP is a date not to be missed, with a fun-packed fanzone in the city centre and a dazzling firework display topping off an ultimate motorsport day out.
Laura Manciet, FIM Speedway Championships director, said:
"It has been great to be back in Cardiff over the past week and I hope everyone enjoyed what was a fantastic night of track action.

"We knew our fans would be keen to plan their return visit to Cardiff, so we wanted to bring everyone news of the 2024 date as soon as possible."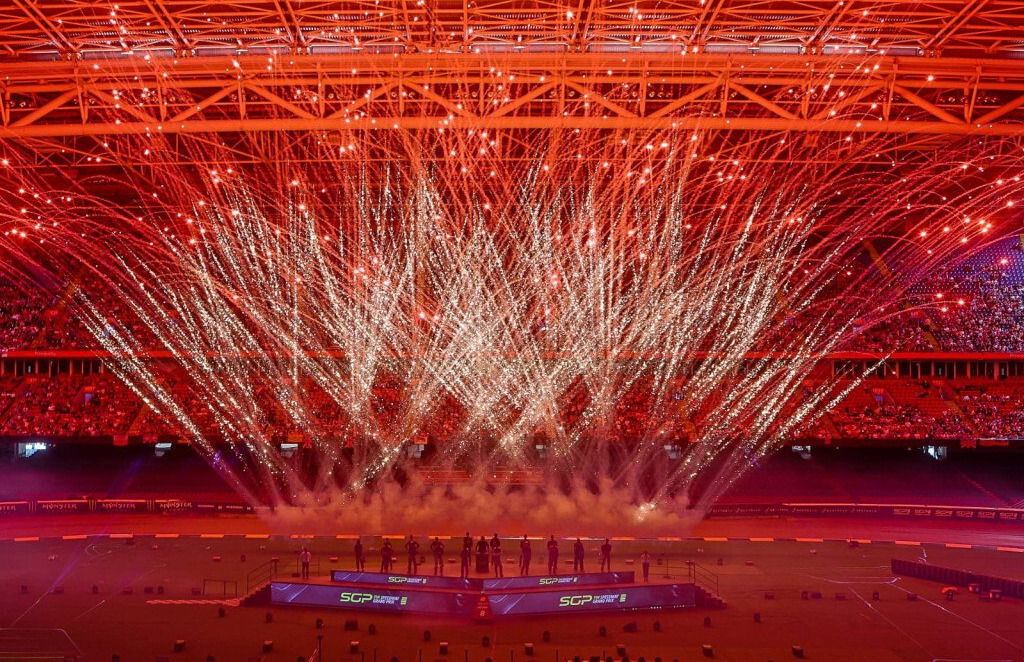 The event is described as "one of the best atmospheres in sport" - Credit: FIM Speedway Grand Prix
Manciet added:
"Tickets will be on sale very soon, but we are giving our biggest fans their chance to purchase their seats first. We hope they will take advantage of early access to tickets and secure the best seats for next year's event.

"We have already started work on delivering an unforgettable event in Cardiff on August 17, 2024, and we look forward to seeing our fans again for more great Speedway GP moments under the famous Principality Stadium roof ."
To secure early access to Cardiff 2024 tickets, sign up at fimspeedway.com/buy-tickets
Comment your thoughts below