Credit: Sophia French
The special guests for two of the three headline dates with Sir Tom Jones at Cardiff Castle this summer (21st & 24th July) have been revealed as band Far From Saints.
Far From Saints (pictured above), made-up of Stereophonics' Kelly Jones, and Patty Lynn and Dwight Baker of The Wind and The Wave, boast a sound spanning country, rock, folk, and Americana, from a shared, unadulterated love of music and collaboration, rich with emotions and creative integrity.
Defined by Jones and Lynn's vocal harmonies, Far From Saints' appearance follows on from Tom Jones being a special guest at the Stereophonics' two sell-out Principality Stadium dates in Cardiff last year.
Their debut self-titled album will be released next month (June 16th), and is preceded by their latest single, Take It Through The Night, which is out now.
In August, Sir Tom Jones' third and final night at the castle (5th August) will see Ward Thomas join the International superstar as special guests, an English modern country-pop duo, composed of twin sisters Catherine and Lizzy Ward Thomas from Hampshire.
Cartwheels, their second studio album which has now gone gold, became the first album by a UK country act to reach number one on the UK Albums Chart, surpassing the previous record by The Shires.
Earlier this year, they released their fifth studio album, Music in the Madness.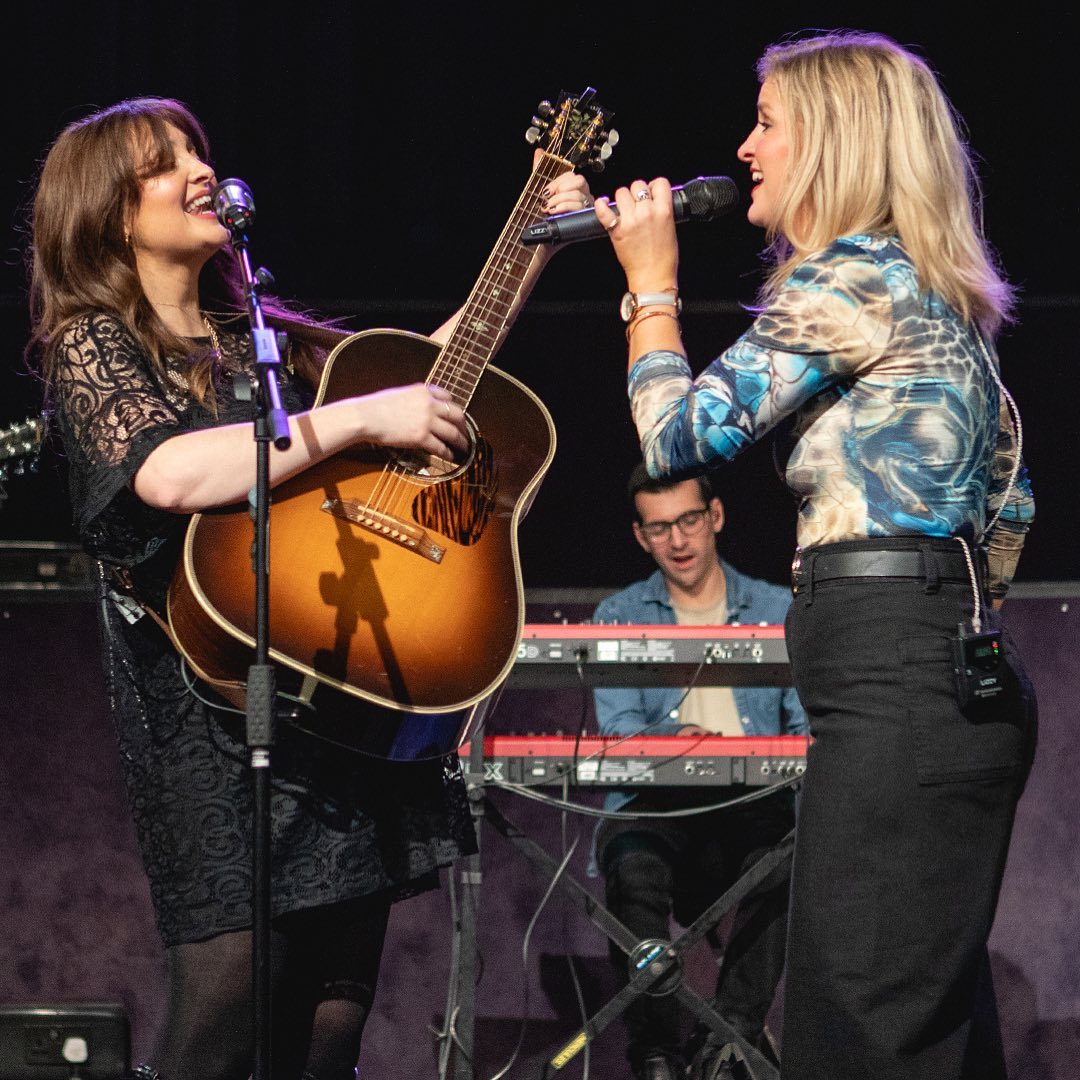 Catherine (left) and Lizzy Ward Thomas (right) of Ward Thomas - Credit: Sophia Burnell
Tickets for the third of the three dates on 5 August are available now via Ticketmaster, with the other two having sold out.
Comment your thoughts below