Tributes have been paid to teenager Keely Morgan, who died following a road traffic collision in the Caerau area of Cardiff on the night of Monday, 1 May.
The 15-year-old, who attended Cardiff West Community High School in Ely, was hit by a car shortly after 9.30pm on Heol Trelai, leading to the arrest of a local man on suspicion of causing death by driving without due care.
The 40-year-old is currently being held at Cardiff Bay Police Station, with enquiries still ongoing.
In a statement, Keely's mum Sian and stepdad Liam said:
"As a family we are just devastated at the sudden loss of Keely. Our hearts are broken, and we never imagined anything like this would ever happen to us.

"Keely always had such a beautiful smile that would light up a room.

"She was sensible, kind and not one person ever had a bad word to say about her.

"In such a short time in this world, she had touched so many people and she had so many plans that have now been so cruelly taken away.

"We have been overwhelmed with the outpouring of love and support from our community and although we can't answer every single one, we wanted to thank you all."
The family of Keely are currently being supported by a Family Liaison Officer, and have asked to be allowed to come to terms with their grief in private.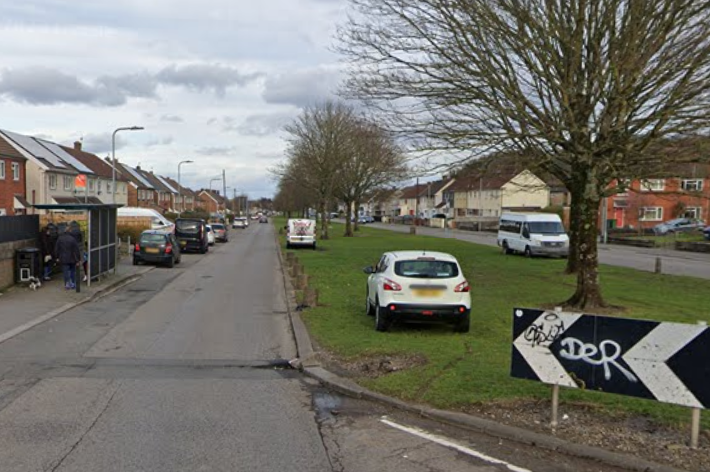 Heol Trelai in Caerau, the site of the incident on Monday night - Credit: Google
Sian and Liam continued:
"Finally, to anyone at the scene who tried to help Keely and to all the emergency services who tried their best, again as family we are grateful for your efforts.

"Rest in peace Keely. You will never be forgotten."
Martin Hulland, headteacher at Cardiff West, described Keely as an "exceptional student who loved school".
He said:
"The Cardiff West CHS community was absolutely devastated to learn of the tragic passing of Keely Morgan from Year 10.

"There was an enormous sense of shock and a huge outpouring of grief as we received the terrible news yesterday.

"She was described as an 'absolute star' by her Head of Year and we will all miss her terribly."
South Wales Police is continuing to investigate the collision which involved a black Vauxhall Astra.
Officers from the force are appealing to any witnesses who have not yet come forward, as well as anyone with dashcam or CCTV footage of the incident.
If you fit this criteria or had seen Keely or the car prior to the collision, contact the police quoting reference *140268.
Comment your thoughts below