Well-known music venue Clwb Ifor Bach has recently revealed its ambitious and much-welcomed redevelopment plans, which it says will keep "character, charm and heritage while modernising and future proofing it for generations".
The iconic grassroots club in Cardiff, which has in the past played host to some of the biggest names in music, is set to join the derelict building next door to its current premises on Womanby Street.
If plans are given the go-ahead by Cardiff Council, it will allow Clwb Ifor Bach to hold larger-scale performances and events thanks to a new fully accessible 500-capacity space.
Also included will be a 200-capacity room, which will ensure continued support for emerging musicians during the early stages of their artistic development, alongside a roof top terrace.
Clwb, which made the decision to become a Registered Charity in 2019, first opened in 1983, and has since seen the likes of The Killers, Stereophonics, Coldplay and George Ezra taking to its stage.
The redevelopment means that it can continue to attract more artists and audiences from across the Welsh capital and beyond, as well as keep improving opportunities for younger audiences.
Guto Brychan, Chief Executive at Clwb Ifor Bach, has welcomed the new plans, saying:
"It's been a long time since we released the concept designs for the redevelopment in early 2019 and finally being able to submit the planning application feels like a big step forward."
WATCH: Clwb Ifor Bach Redevelopment CGI Virtual Tour - Clwb Ifor Bach/YouTube
The venue however has just 18 months to raise funds, with supporters being told to get behind the project and help make it a reality.
It says that "inflationary pressures have impacted the cost since the initial concept designs were announced in early 2019".
Mr Brychan added:
"This year we're celebrating Clwb's 40th birthday and want to remind people how long we've been here, and how important we are to the community and the cultural life of Cardiff."
"There is still a long road ahead, especially in terms of securing sufficient funding, but we're confident that our plans to improve Clwb Ifor Bach for the artists and audiences of the future will be a cornerstone of the city's live music infrastructure for years to come."
If the application is approved and funding is secured, a back-to-back 125 year lease will be granted for the use of the next door property.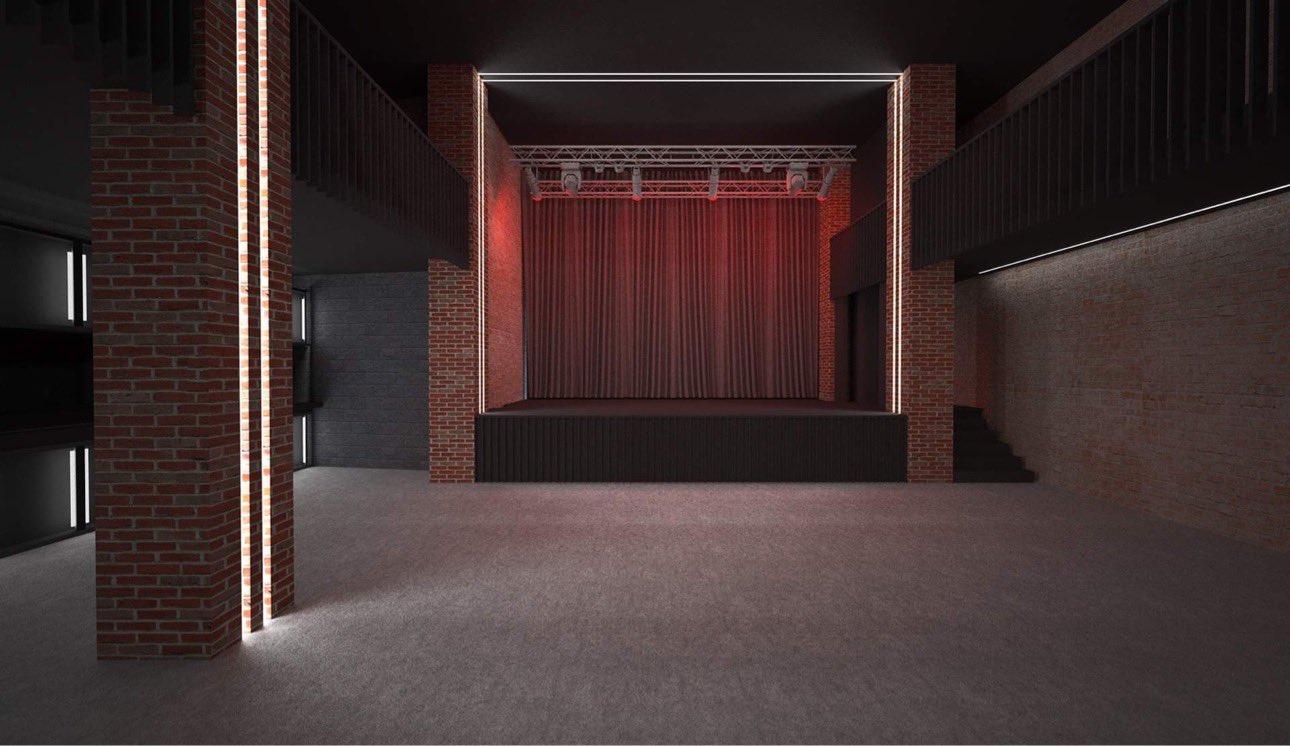 Plans include a new 500-capacity space - Credit: Clwb Ifor Bach
Huw Thomas, Leader of Cardiff Council and Chair of Cardiff Music Board, explained:
"We remain committed to delivering our Music Strategy and ensuring music and culture continues to thrive in Cardiff. Entering into this agreement will help secure Clwb's place at the heart of the live music scene for at least another 125 years, and marks the start of what promises to be an exciting time for music in Cardiff."
To support the redevelopment and make a donation, visit clwb.net/donate
Comment your thoughts below