Credit: Malcolm Tattersall
Passengers who travelled on Britain's poshest train for a slap-up lunch trip from Wales a few weeks ago suddenly found themselves turned into video stars.
Globe-trotting US bloggers Kara and Nate Buchanan, from Nashville, Tennessee, hopped on board the Northern Belle at the last minute in Cardiff to film the five-hour journey.
The couple boast more than 3.5 million subscribers on their YouTube channel, 'Kara and Nate', where they upload videos of their adventures while travelling around the world.
Sales director Howard Barclay and Train Manager Paul Cookson welcomed them aboard the Belle over a red carpet at Cardiff Station before giving them a tour of the train.
Then Kara and Nate settled back in their 1930s Pullman-style carriage as the train headed through Chepstow, Gloucester and Bristol before returning to the Welsh capital.
Kara said afterwards:
"Nate and I had the best time and just loved the seven-course onboard lunch!"
Nate, 34, added:
"What a tremendous train crew we had. I feel like they are all my new best friends – although the champagne may have had something to do with that!"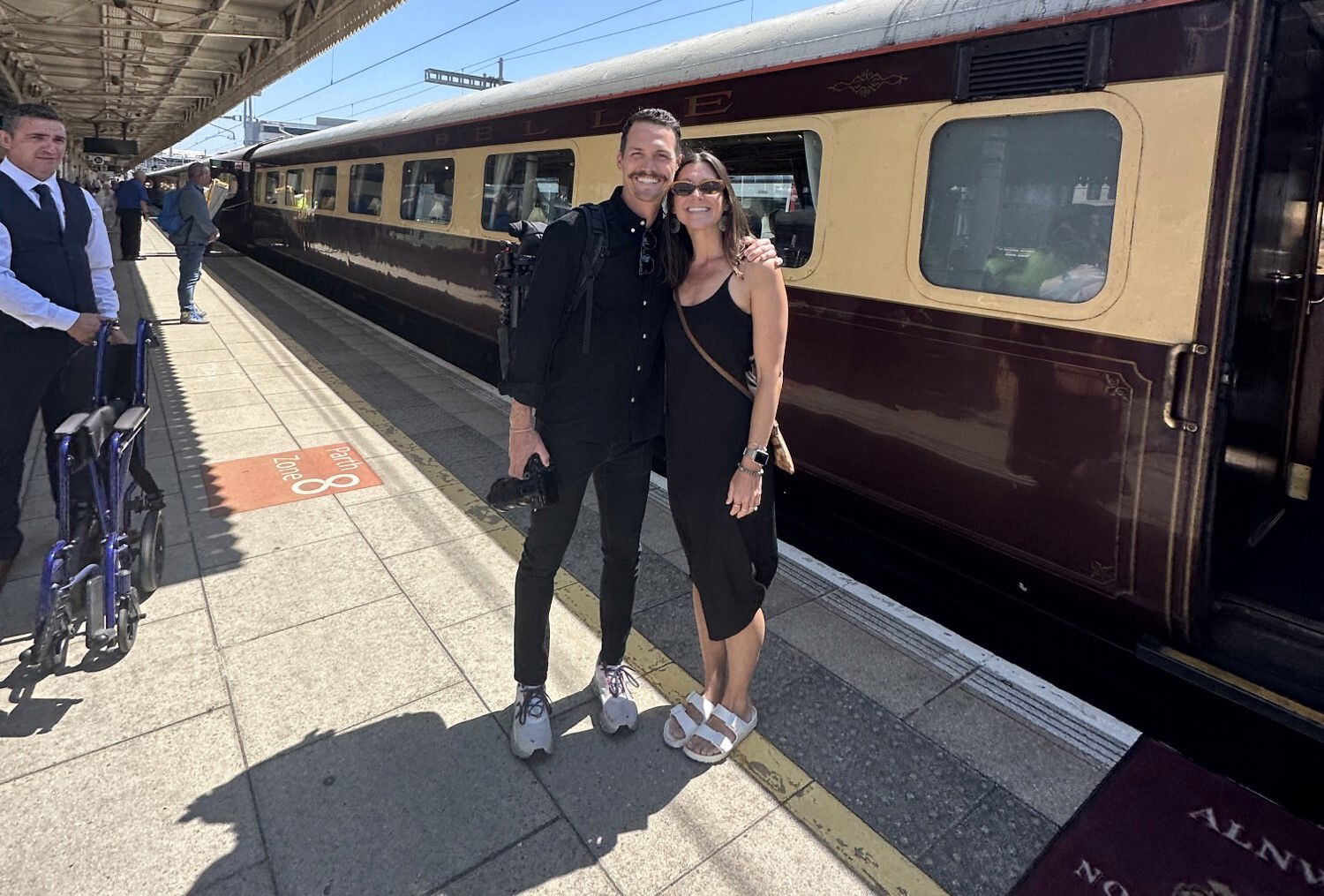 Kara and Nate at Cardiff Central Train Station - Credit: Malcolm Tattersall
The pair's travel blogs and videos during their journeys to more than 100 countries in the past 7 years have made then millionaires.
During the Covid-19 pandemic when international travel was no longer an option, Kara and Nate bought a van and spent two years touring the U.S in their miniature home on wheels.
After their Northern Belle trip, they left Wales for Luxembourg before flying on to Singapore.
The Northern Belle was voted Britain's most luxurious train by readers of the prestigious Condé Nast Traveller magazine last year.
Actor Bill Nighy described it as "the Grand Dame of luxury travel" when it featured on Channel 5's The World's Most Scenic Railway Journeys.
The train will be back in Cardiff next month for a day out to Windsor and Hampton Court Garden Festival, as well as another slap-up lunch trip.
Comment your thoughts below