Outpost, a new bar and kitchen promising laid-back dining & drinks from breakfast until 5pm - and a 'small plates' menu every Thursday to Saturday evening - will be opening in Cardiff later this summer.
The 85 cover, all-day venue promises to take visitors from their morning coffee right through to working lunch, dinner and drinks. Outpost will join the new Laundry Quarter development in Pontcanna.
The man behind the new venture is Nick Saunders, founder of Cardiff's successful DEPOT venue. Nick is also behind DEPOT's spin-off, live events arm DEPOT Live (responsible for bringing acts like Tom Jones, Blondie and Bastille to Cardiff Castle this summer).
As well as this, Mr Saunders is the co-founder of Par 59, the mini-golf bar and restaurant concept backed by Gareth Bale with two venues - one based in Cardiff city centre, and a recently opened sister venue in Bristol.
Though Nick has an impressive track record working in events and hospitality, this is his first foray into the world of running a restaurant.
He said:
"My partner Hannah lived in New York for a while and we used to hang out in Williamsburg and Brooklyn a lot; we loved the bars and restaurants in the area, so we want to create something with a similar vibe on our doorstep, here in Cardiff."
Outpost will take inspiration from this time spent in New York, with a £300k design scheme by Studio Severn that will include a casual mix of seating levels, bold pops of colour and texture, all set against a raw urban backdrop.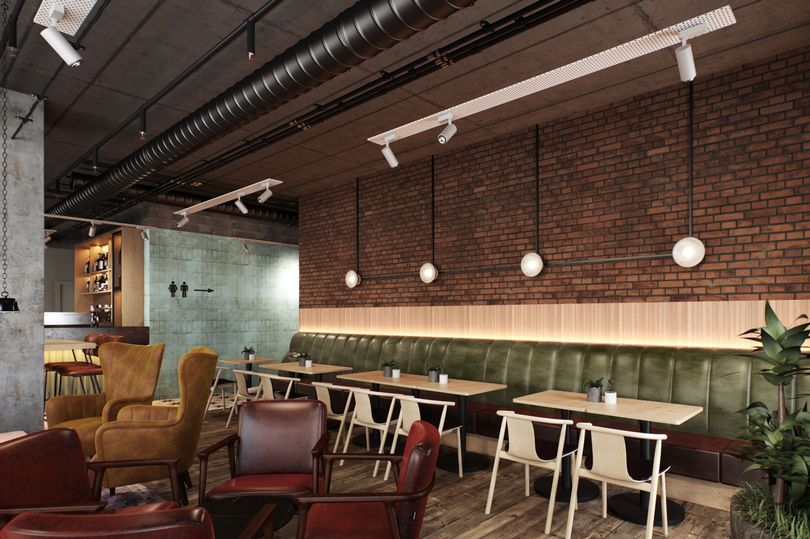 Plans for the interior of Outpost Bar & Kitchen - Credit: Studio Severn
Director of Studio Severn, Sophie Pascoe, said:
"It's going to be really exciting to bring Outpost to life; as an all-day dining offer, the transition between day-time and evening mood has been an important factor in our design plans.

"We really want to create a light and open space where you can relax with a coffee, along with a sense of vibrancy to enjoy a cocktail when the lighting levels drop."
A private dining room seating up to 16 covers will also double up as a meeting room for corporate bookings and local businesses.
Nick continued:
"Whether you're meeting friends, family, colleagues, or popping by for a spot of lunch and a change of scenery whilst answering emails - we want this to be a welcoming space for everyone.

"We're also really keen to hear feedback; our intention is for the venue and offering to evolve and grow in line with feedback from our customers and community.

"After months of planning, we now feel like we've got a great team in place to build something that the local community will love."
That team includes experienced restaurateur and local chef Adam Charles, who also runs Cardiff's Healthy Hangout in Butetown, and will be developing Outpost's all-day menu.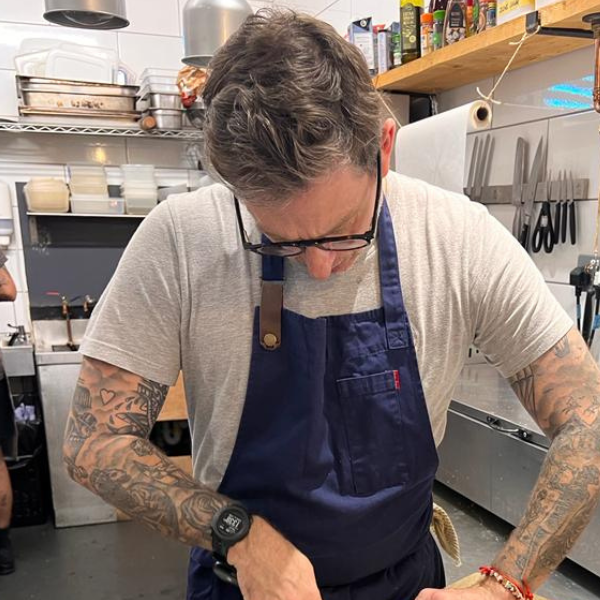 Adam Charles, who will be a member of the Outpost team - Credit: The Healthy Hangout
With a new General Manager also appointed, Outpost is on the hunt for front of house and kitchen staff, creating 12 new local jobs. For more information and to apply, visit outpost-kitchen.com.
To stay up to date with news from Outpost, and find out when they will be opening, follow them on Instagram, (@outpostbarandkitchen).
Comment your thoughts below