(L-R) Cheryl Davies, Programme Leader at Goldies Cymru, Jenny Ashton, Customer Relations Manager at Llyls Herbert and Therisa Galazka, Home Manager at Llys Herbert - Credit: Care UK
A Cardiff care home, which is set to open its doors in July, has presented local organisation Goldies Cymru with a remarkable £500 donation, of which will go towards supporting its current services.
The funds from Care UK's Llys Herbert, on Ty-Draw Road in Pontprennau, will aid the charity's exemplary Sing & Smile sessions in the Cardiff area and develop new sessions in the coming months to reach further communities in Wales.
Goldies Cymru is an organisation which brings members of the community together to make new friends and have fun through music. The group hosts regular sessions to get people singing – and dancing – to classic songs from the 1950s right through to the noughties.
Cheryl Davies, Programme Leader at Goldies Cyrmu, said:
"We are incredibly grateful for this donation from Llys Herbert. Our Sing & Smile sessions are valued by everyone that attends and this support will help us to continue these sessions, in order to make them sustainable and reach people in the community who would enjoy the opportunity to join a social group, meet new people and enjoy music in a relaxed and fun setting."
Therisa Galazka, Home Manager at Llys Herbert, said:
"We're thrilled to be supporting the wonderful work of Goldies Cymru. We know how important local groups are, especially when it comes to supporting older people in the community.

"Goldies Cymru provides a fantastic opportunity for older people to socialise and share memories from their younger days – all while having a good sing-along together. Music has many benefits, especially for those living with dementia, as it can help maintain speech and language and even improve mood."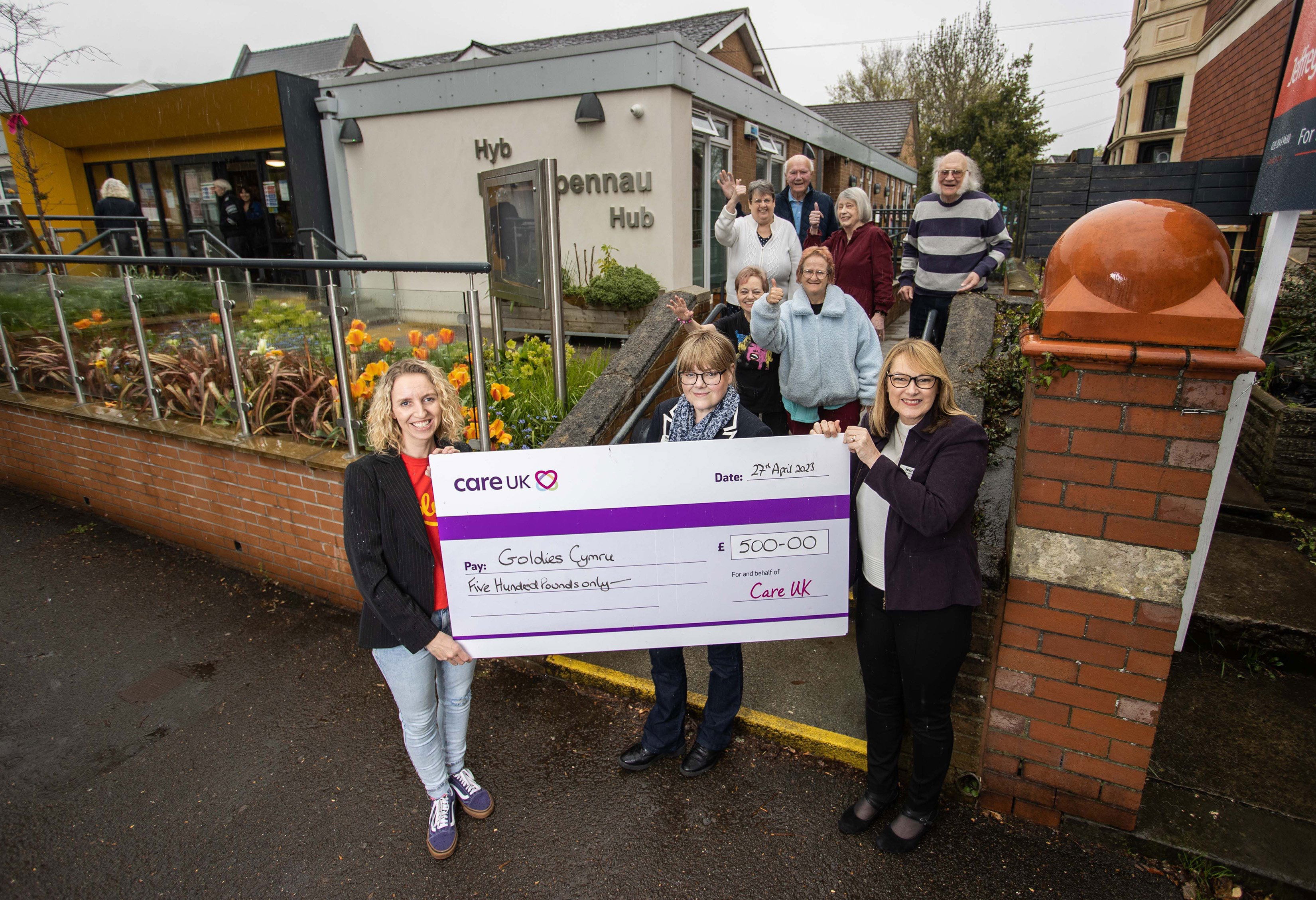 Credit: Care UK
Therisa added:
"We're looking forward to welcoming Cheryl Davies and the rest of the Goldies to Llys Herbert when we open our doors this summer."
Designed to enable residents to live active and fulfilled lives, while also promoting independence, the new care home is set to open in July.
The spacious home will allow for plenty of space for hobby and leisure activities, and will also boast its own bar, hair and beauty salon, cinema and coffee shop.
To find out more information about Llys Herbert, call Customer Relations Manager, Jenny Ashton on 02921682706 or email jenny.ashton@careuk.com
For general info on the home, visit careuk.com/llys-herbert
Comment your thoughts below