Credit: Orchard Media and Events Group
Cardiff's newest family entertainment destination, Fun HQ Cardiff, has officially opened its doors in the Welsh capital.
The exciting new climbing and play experience, located on Olympian Drive in the south of the city, first welcomed customers on Tuesday, 19th September, who got to test out all 30 of the venue's exhilarating climbing challenges.
The massive indoor playground spans over an incredible 17,000 square feet, with climbing walls up to 7.5 metres tall.
Guests 12 years and under can also enjoy the exciting Play Zone, a soft play area across 3 floors where they can slide, jump, and swing.
Fun HQ Cardiff, the first independent centre in Wales to use Clip 'n Climb equipment, also offers many refreshments including hot food, drinks, and coffee from Fab Four Coffee, run by former Wales and British and Irish Lions players Shane Williams, Lee Byrne, and James Hook.
With activities suited for all skill levels, the centre brings the thrill of climbing and outdoor adventure indoors in a safe, family-friendly environment.
Norman Sayers, Director of Sayers Amusements, said before the opening:
"The entire team is excited to welcome families from Cardiff and beyond to experience the joy of climbing and playing at Fun HQ Cardiff. Our goal is to provide a venue where people of all ages and abilities can challenge themselves, learn new skills and, most importantly, have fun!"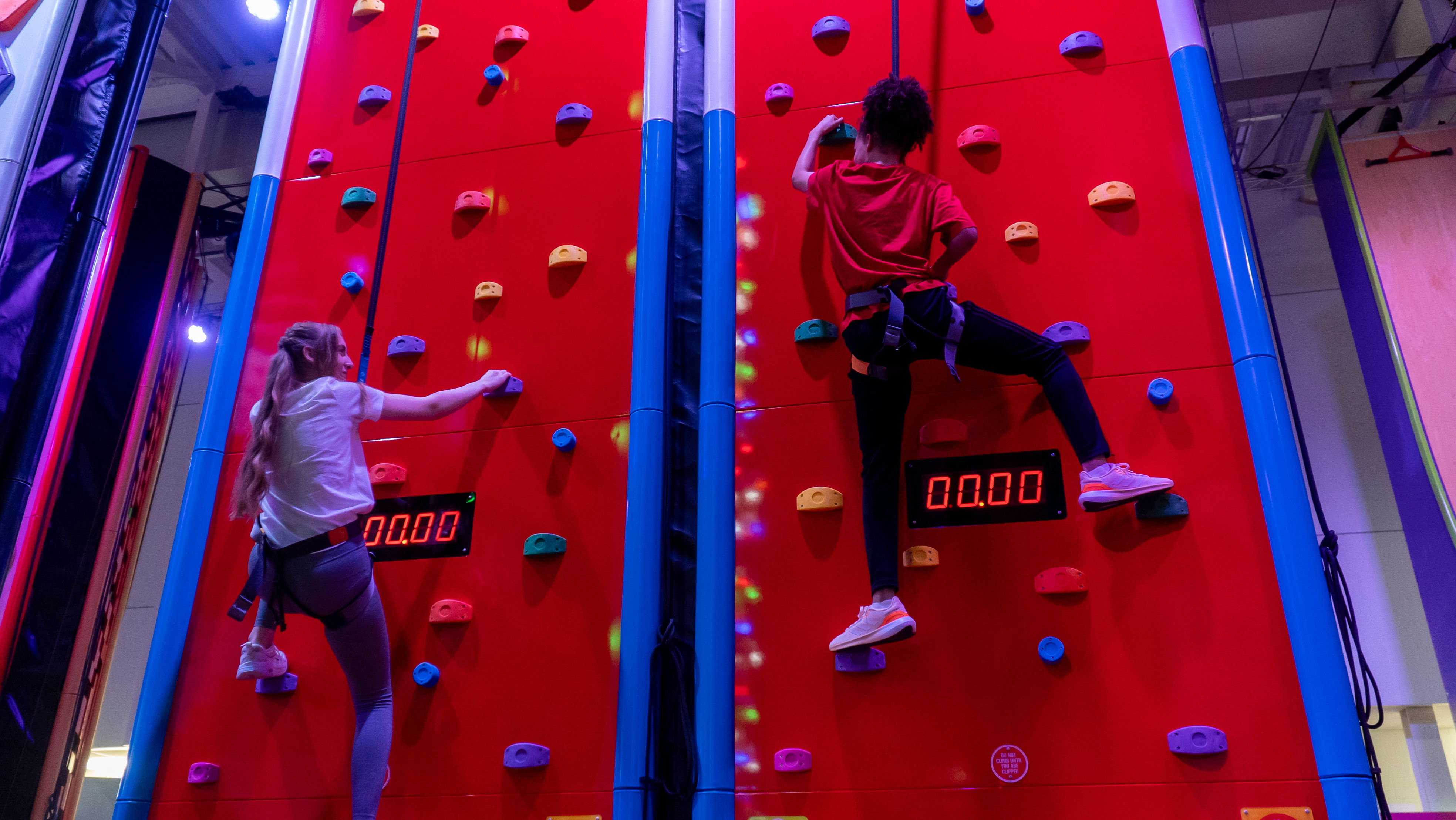 Fun HQ Cardiff boasts 30 thrilling climbing challenges for ages 4 and up, as well as a play area for children 0-12 - Credit: Orchard Media and Events Group
The centre will be open Monday-Sunday from 12:00 – 20:00 on weekdays and 10:00 – 20:00 on weekends and school holidays.
Tickets for climbing start at £14.95 per climber, and prices for the Play Zone start at just £2 for toddlers and £5 for children 4-12 years old.
For more information and to book to climb, visit https://funhqcardiff.co.uk/
Comment your thoughts below