Credit: Google & Cardiff Council
The owner of a well-known indoor trampoline Park in the Splott area of Cardiff has been sentenced after failing to report injuries to children who played on faulty equipment to the correct authorities.
When Philip Booth, 61, attended Cardiff Crown Court earlier this week, it was made aware that between August 2017 and August 2018, six separate incidents occurred on the premises of Supajump, based on Ocean Way, which left children hurt.
These included:
A minor injury when a child was trapped between an underinflated airbag and the pit wall.
Leg fractures while using trampolines or the foam pit.
A child sustaining a spinal fracture whilst using the foam pit.
Mr Booth, from St Mellons, was handed a 10-month suspended prison sentence by the judge, as well as 200 hours of unpaid work and a fine of £10,000.
The court also heard that Shared Regulatory Services visited Supajump prior to its opening in 2017 to investigate reports that the standard of equipment being installed was not compliant with legislation.
Following that examination, a healthy and safety inspector advised Booth that 'suitable and sufficient' risk assessments needed to be carried out to safeguard his customers.
As well as this, he was told that the equipment at the facility should be independently assessed before it was opened to the public.
Despite these orders, the 61-year-old completely failed to comply.
The Shared Regulatory Service found that Supajump had:
A lack of safety briefings for customers on how to use the equipment.
Inadequate supervision by staff when children were using the equipment.
Lack of 'critical control' measures resulting in the equipment being misused.
It was also discovered that:
Risk assessments carried out were not 'suitable or sufficient'.
Information from the equipment manufacturers and the 'design risk assessments' were not provided by Mr Booth when requested.
There was no operational plan to show how the equipment should be used by customers correctly.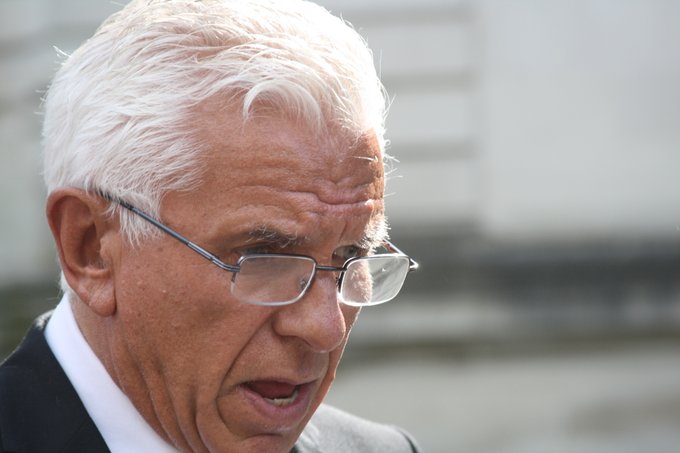 Philip Booth outside Cardiff Crown Court - Credit: Cardiff Council
Booth's failures were contrary to Section 3 of the 'Health and Safety at Work Act 1974', after no measures were put in place to ensure customers were not exposed to risks.
Cllr Dan De'Ath, Cardiff Council Cabinet Member responsible for Shared Regulatory Services, said:
"This is a case where basic health and safety processes were not followed by a business and despite repeated contact by our officers, the problems persisted and remained a concern.

"Children were put at risk and injured. The incidents that occurred show a total disregard by both Mr Booth and his business for the legislation that is in place. As the business is still operating, council officers will continue to monitor any further complaints or concerns that we receive and if necessary, will take further legal action against this business."
Supajump Ltd was also ordered to pay £10,000.
Comment your thoughts below