Credit: Gavin Dickson Photography
Later this month, UK charity Cards For Good Causes is to open the doors of its pop-up shop, located at St. John the Baptist Church in Cardiff.
From Saturday, 14th October, the shop is guaranteed to have local residents, visitors and tourists singing carols, decking the halls and spreading festive cheer.
The pop-up, on St John Street in the city centre, will allow shoppers to stock up on beautiful greeting cards, advent calendars and gifts, as well as wrapping paper, decorations, stationary and homeware, all whilst raising much-needed vital funds for the charity of their choice.
As the UK's largest multi-charity Christmas card organisation, Cards For Good Causes has opened shops around the UK each year since 1959, raising over £40 million for local and national good causes in the last decade alone.
Charities that will be supported by the money raised this year include a new addition of the Terrence Higgins Trust, as well as Cancer Research UK, Diabetes UK, Perennial, NSPCC, Epilepsy Action, Barnardo's and many more local and national good causes.
Cherry Whiteside, CEO at Cards For Good Causes, said:
"We can't wait to open our doors again this year, all thanks to the support of the Cardiff community! If you're looking for Christmas cards and gifts that give back, we have a fantastic selection available for you to purchase, all whilst supporting the charities of your choice. We hope to welcome you to our shop very soon!"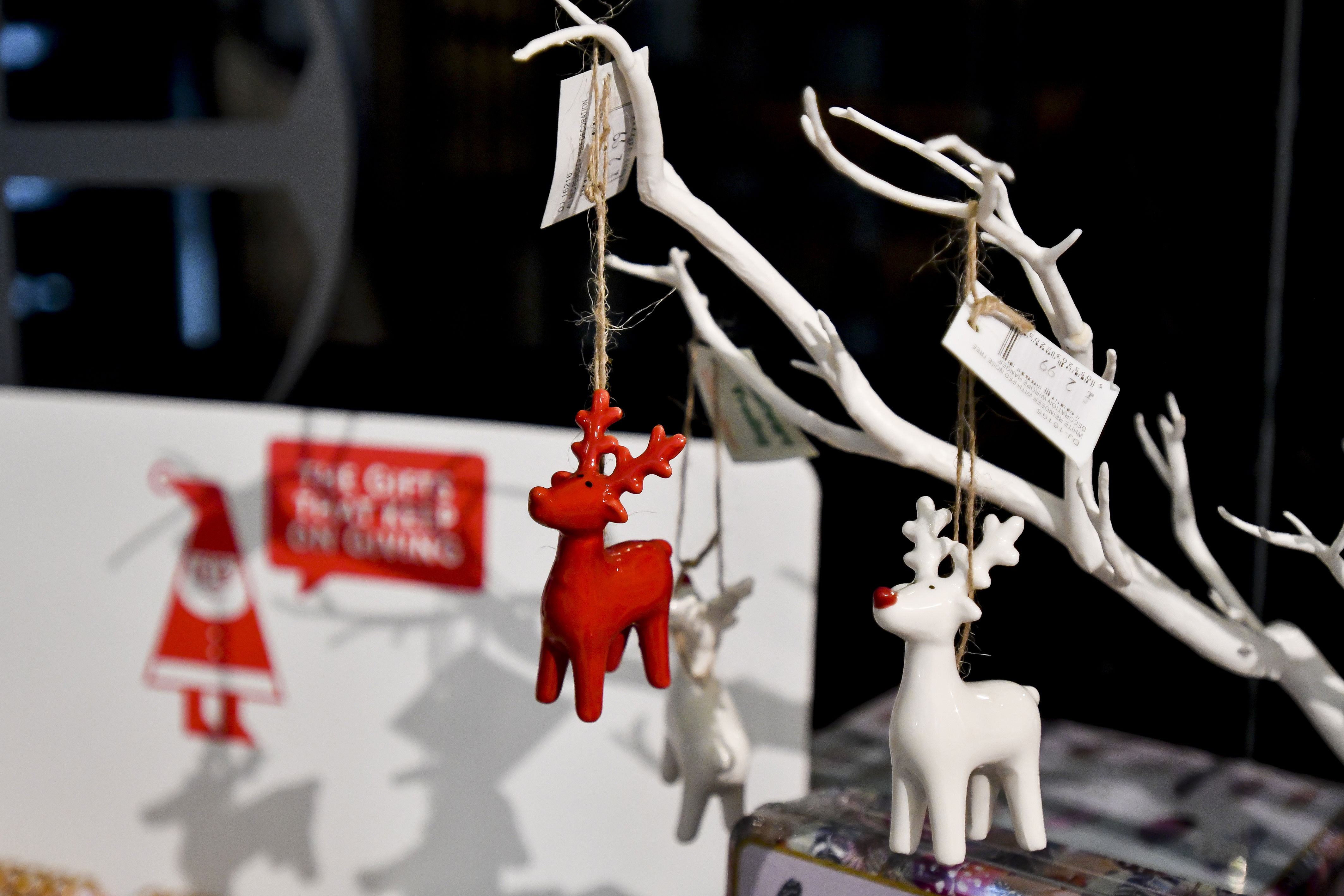 Cards For Good Causes' reindeer decoration - Credit: Gavin Dickson Photography
The full selection is also available to purchase online, with same day dispatch and free shipping on orders over £40 at https://www.cardsforcharity.co.uk
Comment your thoughts below