The Red Dragon Centre, Cardiff Bay's leading entertainment destination, welcomed its newest brand last month with the launch of Roots.
The café, an innovative venue aimed at parents and families, has been created by Kat Cotterrall, a qualified midwife and the brain behind business Pathway to Parenthood, a maternity hub providing bespoke pregnancy, birth and postnatal education to all.
Alongside a fantastic pre and post-natal yoga studio, Roots also boasts a child-friendly café space, which will include a menu of locally sourced, freshly made food, all day.
Kat explained:
"We're so excited to officially launch Roots to the public. We were originally looking for somewhere to host a yoga hub but as soon as I saw this unit I knew that I could think bigger and the idea for the child-friendly café was born.

"If you want to create something for parents of babies and young children, you need to make it as accessible and appealing as possible and this ticked all the boxes. As well as free-parking and a welcoming space, there are other tenants in the Red Dragon Centre that compliment ours."
That menu has been created by Kat's business partner, professional chef Jack Jones, and will cater for those with specific dietary requirements as well as children of all ages.
The 24-year-old will be putting his culinary expertise to full use, as the café will also be offering post-natal food subscription boxes to help mothers recover after birth.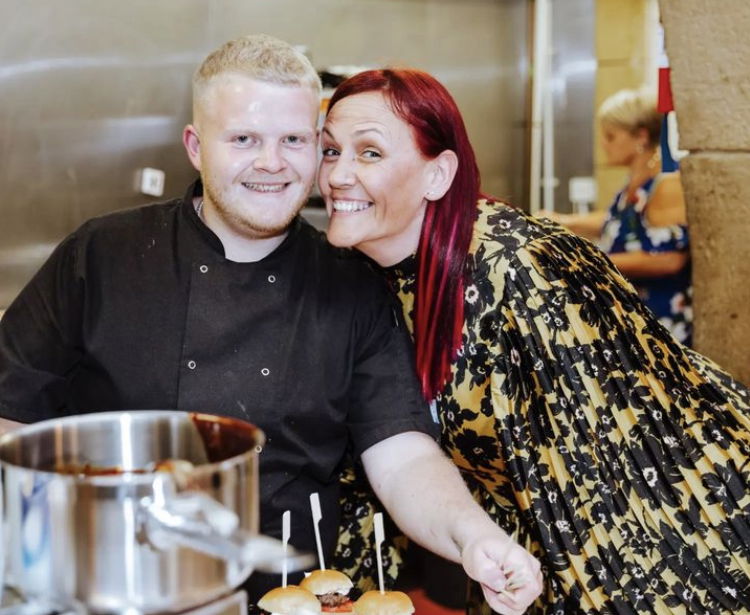 Kat Cotterrall (right) and Jack Jones (left), co-owners of Roots - Credit: @roots.cardiff/Instagram
The Red Dragon Centre, which celebrated its 25th anniversary in 2022, is locted in Cardiff Bay's Atlantic Wharf, housing a multitude of interactive, lifestyle and food and drink venues including Odeon Cinema, the Hollywood Bowl, Simply Gym, Five Guys, Spice Route, Volcano and Zaika.
Emma Constantinou, Marketing Manager at Red Dragon Centre, said:
"This is the first business of its kind to open in the Centre and we think it will work really well with our existing brands, giving parents of younger children a fun, safe space to relax and refuel.

"We're excited to welcome Kat, Jack and the whole Roots team and hope that their business will thrive here."
Comment your thoughts below