A much-loved innovative scheme which helped wine lovers to discover fantastic independent bar and restaurants in the Welsh capital is making a return this month, following a hugely successful pilot last summer.
The Cardiff Wine Passport was a physical, 16-page keepsake booklet costing £25. Upon purchasing a passport, holders could use it to claim a wine 'flight' from six different independent bars and restaurants around the city centre.
Last year, over 550 passports were sold, generating more than £10,000 in revenue for the small, independent venues who took part. Over the course of six weeks, more than 3,500 glasses of wine were sipped and savoured as passport holders collected stamps and filled up their passports.
Thanks to this success, a second Cardiff Wine Passport will go on sale next week, and this time it will be valid for a whole 10 weeks; passport holders can use it to claim glasses of wine from indie venues from the 19th February until the end of April.
The venues who have signed up to take part this time are:
Nighthawks: New to the passport for 2023, this quirky wine bar sits inside Castle Arcade serving wines by the glass alongside indulgent grilled cheese sandwiches.
Bacareto: A relaxed and informal café bar, inspired by the small bàcari of Venice.
Curado Bar: This Spanish deli bar in Westgate street serves beer, wine and pintxos (a small snack, traditional to bars in northern Spain).
Bar 44: A lively tapas bar in the heart of the city, serving classic and seasonal small plates and sherry poured straight from the barrel.
Daffodil: A modern gastro pub on Churchill Way, serving quality seasonal food with a focus on local Welsh produce.
Scaredy Cats: This casual café-bar in the heart Cardiff offers board games to play whilst you sip craft beer, coffee & wine.
Vermut: A cosy hole-in-the-wall bar which specialises in the sale of Sherry, Vermouth, and wines from Montilla-Moriles.
Asador 44: This restaurant serves impeccable ingredients cooked over an authentic Spanish grill with a modern touch.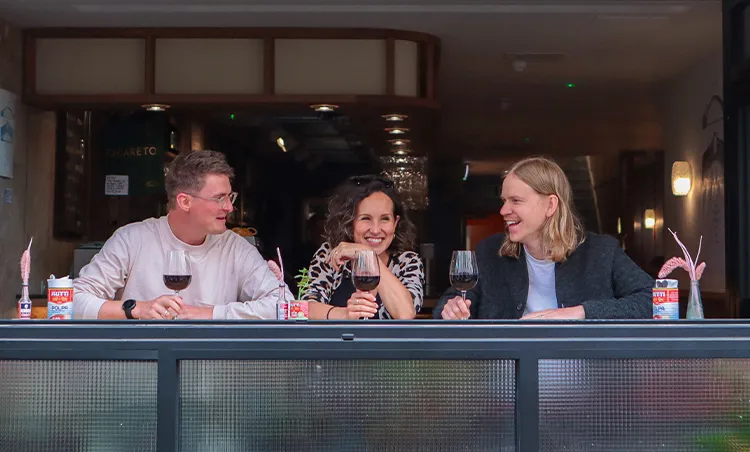 Creator of The Cardiff Wine Passport Jane Cook (middle), alongside Will Barker (left) and Sam Phipps (right) - Credit: Jane Cook
The Cardiff Wine Passport was created by wine-lover and independent PR consultant Jane Cook, who has worked with many of the city's indie hospitality businesses over the last few years. Jane will again be working with independent content producer Will Barker, and local graphic design studio I Am Sam Creative to bring the passport project to life.
She said:
"We were thrilled with the response to the first passport; we had so many emails from people to tell us they'd visited indie venues they'd never been to before and never even thought of trying - exactly what we hoped would happen.

"This year, we've brought the glass size down to 125ml in order to make it work for our venues in the current financial climate – but we've really focused on offering great wines that usually retail for around £6 a glass. With a passport, they equal £4 a glass, so it's still great value – and of course, good fun collecting those stamps, too."
Nighthawks, a wine bar in the city's Castle Arcade, are new to the passport for 2023. Co-owner David 'Fitz' Adams explained why they decided to take part:
"We heard great things about The Cardiff Wine Passport last year - it seems like a great way to help bring customers in on quieter days, which is important for a small venue like ours.

"We've picked some really delicious wines to offer, so hopefully, we'll soon be meeting some brand-new customers who have never visited us before."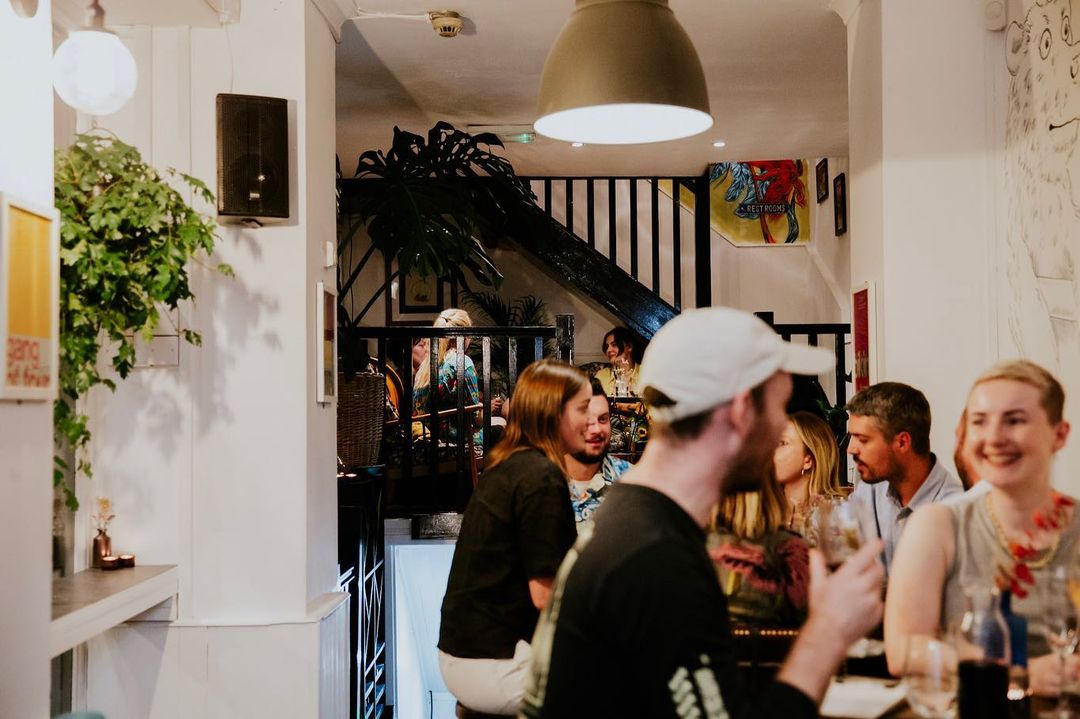 Nighthawks Wine Bar in the Castle Arcade - Credit: @nighthawkscardiff (Instagram) - @katmchattie
The 2023 Cardiff Wine Passport is sponsored by For Cardiff, who also funded the creation of last year's passport via their City Ambition Fund.
Adrian Field at For Cardiff explained:
"FOR Cardiff are pleased to continue supporting the Cardiff Wine Passport. The project was initially supported by our City Ambition Fund and the impact that it made was so significant that we have taken the decision to extend our support into the new year.

"We're also excited that our gift card will be collaborating with the passport this year to help lock in additional spend into participating businesses and make the experience of using a Cardiff Wine Passport even more special."
The first Cardiff Wine Passport of 2023 will go on sale to newsletter subscribers at 9am on Monday 6th February, and passports will be made available to collect just in time for Valentine's Day gifts. To find out more, visit: www.cardiffwinepassport.co.uk.
For additional information, follow the Cardiff Wine Passport on Twitter, Instagram and Facebook at @cdfwinepassport.
Comment your thoughts below