Image Credit: @matt_dyfan (Twitter)
Around 100 Cardiff City fans gathered outside the stadium before the club's 1-0 loss against Millwall on Saturday afternoon, calling for owner Vincent Tan and the board to leave with immediate effect.
The Malaysian businessman took over the club in 2010, and is the founder of Berjaya Corporation Berhad, a company which engages in financial services, consumer products marketing, property investment and hotel operation.
Cardiff City are currently sitting 21st in the Championship Table, and haven't won a league match since November 5 - against Sunderland, leaving fans angry and upset.
Supporters are getting increasing annoyed at the way the club is being run, as the Bluebirds are in search for their third manager of the season, following Mark Hudson's sacking on January 14. This leaves Dean Whitehead as the current interim manager.
News of the protests come just a week after reports emerged that Tan was cosidering selling shares in the club, while he currently owns 36.1%, according to Reuters.
In a video shared to The Cardiff News, fans could be heard chanting "sack the board!", "Vincent Tan, get out of our club!" and "we're all going on a League One tour!".
One supporter let off a blue flare, whilst others held up 'Tan Out' signs.
Cardiff City fans protesting against owner Vincent Tan - Credit: @mabluebirds (TikTok)
The Bluebirds now have just 29 points from a total of 28 games, with the chances of relegation increasing week-by-week.
Talk of a planned protest became more prevalent on social media after Cardiff lost 5-2 at Leeds United in the FA Cup in midweek.
Vincent Tan has been a controversial figure amongst supporters for many years now, after he changed the club's 114-year-old badge and kit from blue to red in 2012, as well as replacing their traditional badge with a Bluebird to a Welsh Dragon.
In an article by Business Insider, it reports that the main reason fans hate Tan is because he treats the club like it 'belongs to him and him only'. It also suggests that he deals with Cardiff like 'a car he bought' and that he's 'offending everyone who has ever supported Cardiff in the process'.
As well as this, in recent years, the death of Emiliano Sala, who died in a plane crash travelling over the English Channel before signing for the club, has led to a reduction in the funds available for managers and players, being partly to blame for Cardiff City's persistent fall down the Championship table.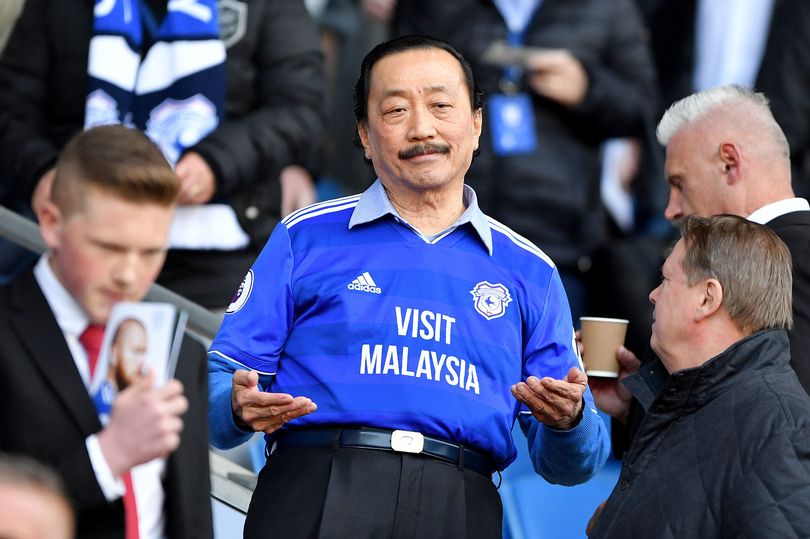 Vincent Tan - Credit: PA
The anger amongst most Cardiff City supporters is expected to continue if results do not improve, with more protests becoming very likely over the next few months.
The Bluebirds next game is against 16th-placed Hull City at the MKM Stadium, who the team lost to 3-2 in the reverse fixture.
Comment your thoughts below