Image Credit: Cardiff City FC
Cardiff City FC have today announced the appointment of former Nottingham Forest boss Sabri Lamouchi as their new manager, replacing Mark Hudson who was sacked earlier this month.
Hudson was dissmissed by the club on Saturday, 14 January, after a 1-1 draw to Wigan Athletic.
Cardiff City have now not won a Championship game since November 5, in a 1-0 victory over Sunderland.
The team's supporters are in need of an experienced manager who can help the club escape their current relegation battle, which is exactly what Sabri Lamouchi is expected to bring.
Bluebirds legend Sol Bamba will see a return to the club he called home for five seasons, to assist the 51-year-old as First Team Coach.
During the 2017/18 season, he was a key part of the City side who went on to gain promotion to the Premier League.
The two men are expected to work well together, having previously worked with eachother for the Ivory Coast national side, between 2012 and 2014.
Lamouchi most recently managed Qatari side Al Duhail, and has also been in charge of clubs including Rennes and current Premier League team Nottingham Forest, helping them to a seventh-place Championship finish during the 2019/20 season.
He was then replaced by Chris Hughton in October 2020, after a disappointing start to the following season.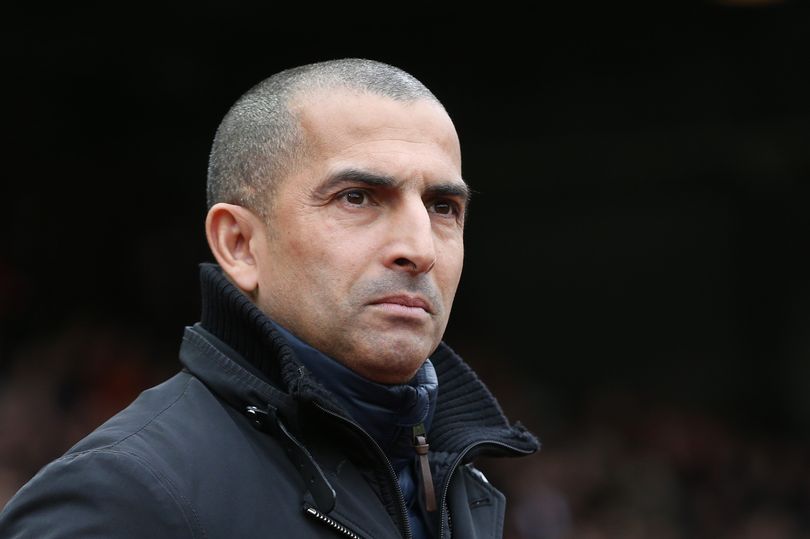 New Cardiff City boss Sabri Lamouchi - Credit: Joseph Raynor (Nottingham Post)
Club owner Vincent Tan said:
"I'd like to welcome Sabri to Cardiff City and offer him my full support. His appointment has come about following a period of serious consideration and reflection as to what is the best for our club.

"I'm confident that Sabri will be able to deliver what we know this squad is capable of achieving and I look forward to the games that we have ahead of us.

"I'd also like to welcome back Sol to Sabri's coaching staff, a sentiment I know that you will share. I want to thank Dean, Tom and Graham for their commitment and diligence during the interim period and am pleased that they will be part of our plans going forward."
In a press conference earlier on this afternoon, Sabri said:
"I want to say thanks to the club and the board. It's a big responsibility. When they called me and when I met Ken and spoke with Mehmet, it was a really good discussion. Very quickly we found the way to finalise and work together. I know the situation of the club but I'm here because I know the history of the club.

"It's not an easy challenge but it's an exciting challenge. I'm excited to work with the team and the staff. I'm here and really happy to be here and very passionate about working."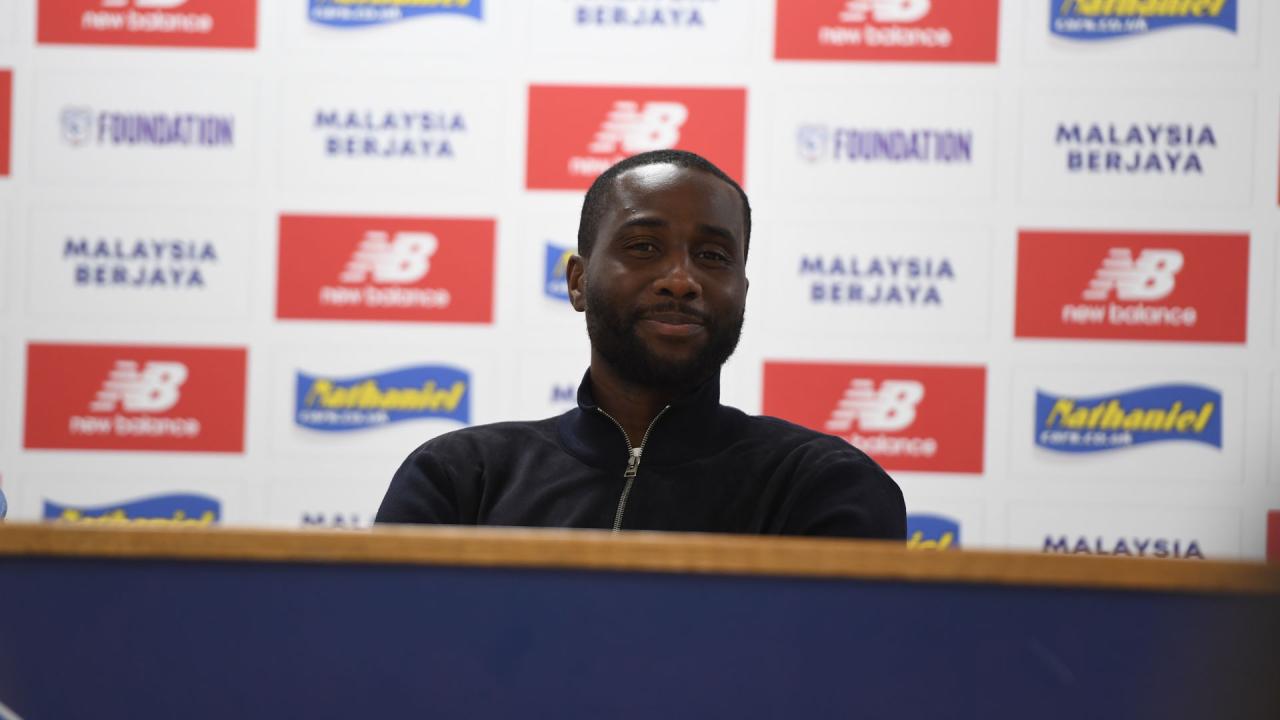 New First Team Coach Sol Bamba in today's press conference - Credit: Cardiff City FC
Sol Bamba, a firm favourite amongst supporters, said:
"It's all about what you show on the pitch. Cardiff City fans in particular - if you give 100% for them and you're committed then they respond to it.

"Before, when I played for other clubs and you came here, you thought it was going to be a tough night. Now teams come here and it is easy. Teams come here and win games or draw games. We need to make sure this is a fortress. When you come to Cardiff City, you're going to have a tough time. We need to bring that back and give that to the players. If we do that, the fans will be sure to respond.

"They travel in their numbers to away games. Home games as well they are always here to back us up.

"The minimum we can do is give 100% in commitment and make sure we give everything on the pitch."
Dean Whitehead, Tom Ramasut and Graham Stack will remain at Cardiff City as part of Sabri's new backroom team.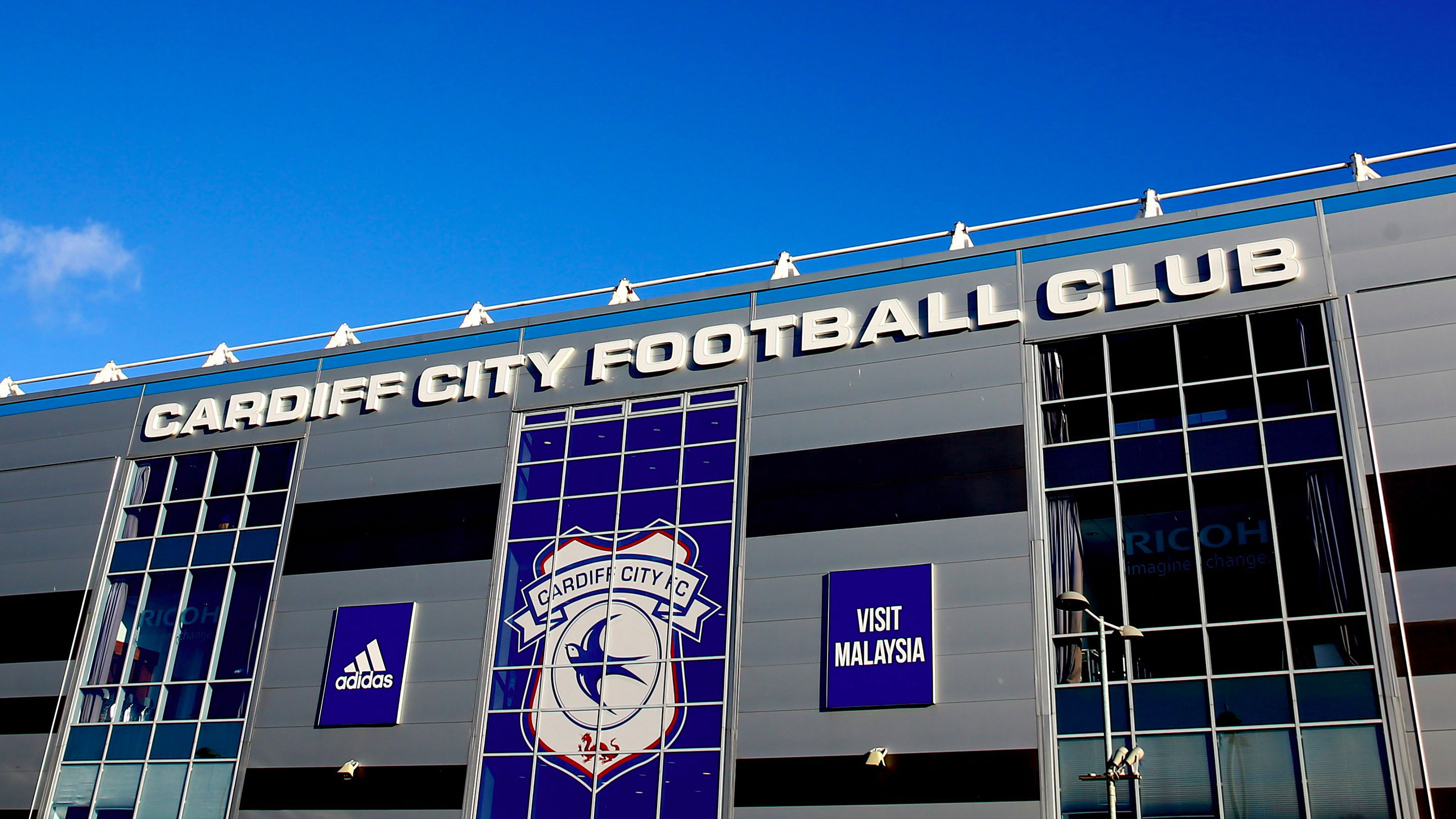 Cardiff City Stadium - Credit: Cardiff City FC
Sabri and Sol's first match will be Tuesday's 7:45 away clash against in-form side Luton Town.
You can watch the entire press conference with the two new men now: HERE
Comment your thoughts below