After selling more than two million tickets and entertaining crowds in more than 30 cities across the UK, Cardiff-born bingo brand 'Bingo Lingo' will celebrate its seventh birthday this week.
The alternative bingo night was first launched in the summer of 2016 by the team at Cardiff events venue, The DEPOT.
Since then, the brand has been sweeping all across the UK, bringing sell out shows to over 30 different cities.
Bingo Lingo re-invents the traditional game of bingo and turns it into a unique, full volume night of non-stop rave rounds, stage battles and full-on fun, with prizes that range from the incredible to the ridiculous.
Past winners have walked away with giant inflatables and electric scooters; festival tickets; holidays to Ibiza, Dublin and Portugal; a new car, and even a weekend in New York.
Bingo Lingo's rowdy twist on an old favourite has proved wildly popular, with weekly events at home venue The DEPOT regularly selling-out to a capacity of 1,400, whilst a sixth anniversary show in Swansea Arena welcomed more than 1,500 revellers last year.
Big businesses have also been bitten by the Bingo Lingo bug; over the years the team have hosted exclusive events for the likes of Red Bull, Ibiza Rocks, Jagermeister, Tiny Rebel, Admiral and Guinness, all treating their teams to a night of bingo madness.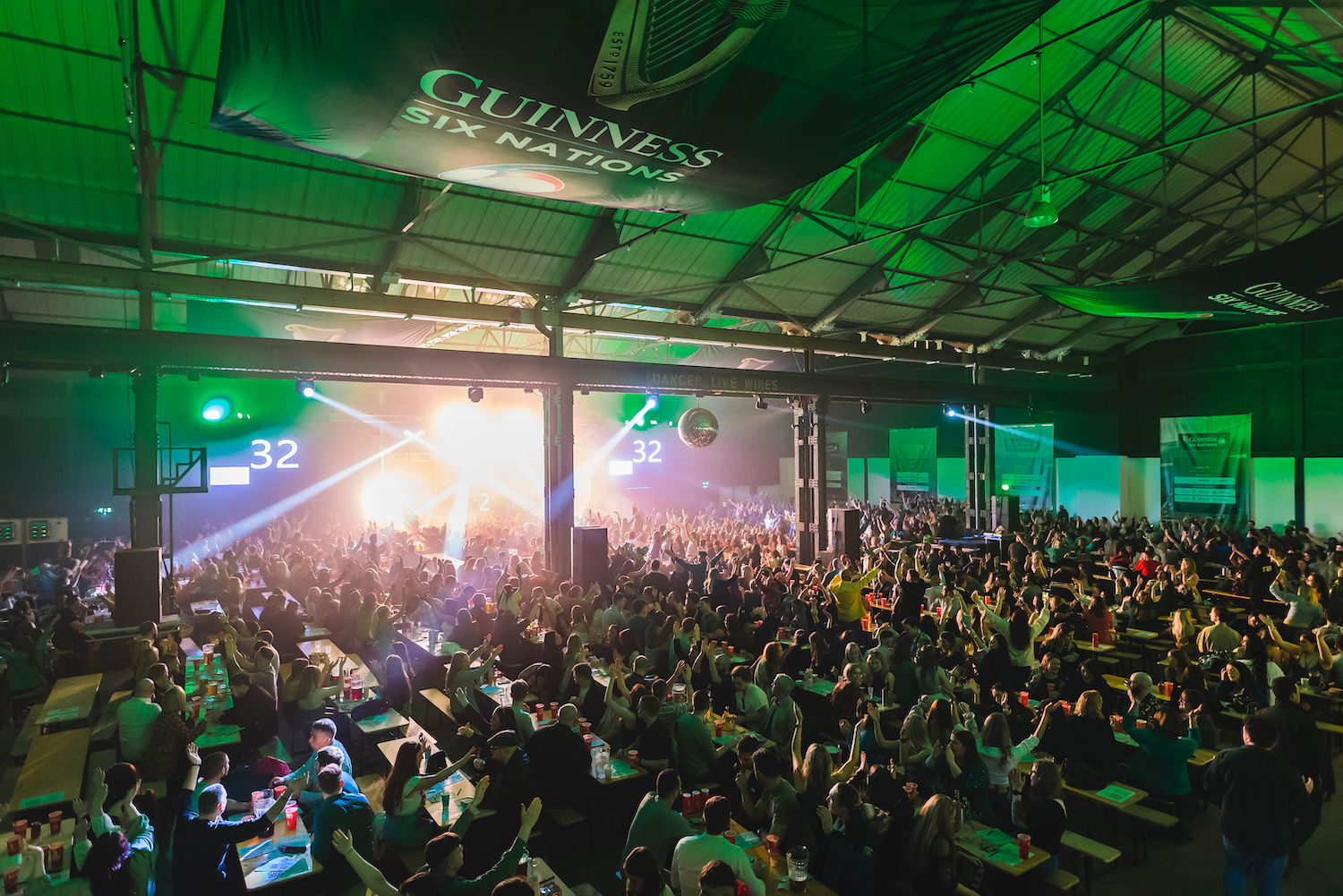 A Bingo Lingo event - Credit: Bingo Lingo
This Friday (7 April), it will celebrate its seventh anniversary with a bumper show which promises the usual Bingo Lingo atmosphere, plus free birthday cake for everyone.
Rhys Hartley, Operations Manager for the brand, said:
"We now operate in over 30 cities in the UK, but the shows in Cardiff will always be our favourite as it's where it all began!

"For our seventh birthday we're pulling out all the stops, and our prizes will include a trip to Barcelona, a 55-inch tv, an electric scooter and as always, a load of off-the-wall stuff you'd never expect!"
Tickets for Friday's event are on sale now (HERE), and are expected to sell out.
Comment your thoughts below