Welsh fresh produce brand, Blas y Tir are sharing the love for Welsh food and drink this St David's Day.
As part of the Food & Drink Wales Trade Development Programme's #LoveWalesLoveTaste (#CaruCymruCaruBlas) campaign, they have donated more than 12,000 Welsh daffodils to create a heart-shaped sculpture in the grounds of Cardiff Castle, as a patriotic tribute to Welsh food and drink.
Puffin Produce, the home of Blas y Tir, grows around 15 million daffodil stems per year, which go on to be sold in Asda, Morrisons, Waitrose and Coop stores around the country. The daffodils are grown around Pembrokeshire, in a mixture of inland fields and along the coast, with annual harvesting starting in January and finishing at the beginning of April.
Blas y Tir also supply potatoes to retailers and wholesalers throughout Wales, including their flagship Pembrokeshire Early Potatoes, which gained Protected Geographical Status (PGI) in 2013; and Welsh Leeks which gained PGI status in November last year.
They also work with the best growers in Wales to supply an increasing range of delicious seasonal vegetables, including cauliflower and savoy cabbage.
On St. David's Day, visitors to Cardiff Castle are invited to show their love for Welsh food and drink by sharing photos of the daffodil sculpture on social media, using the hashtags #CaruCymruCaruBlas and #LoveWalesTasteWales.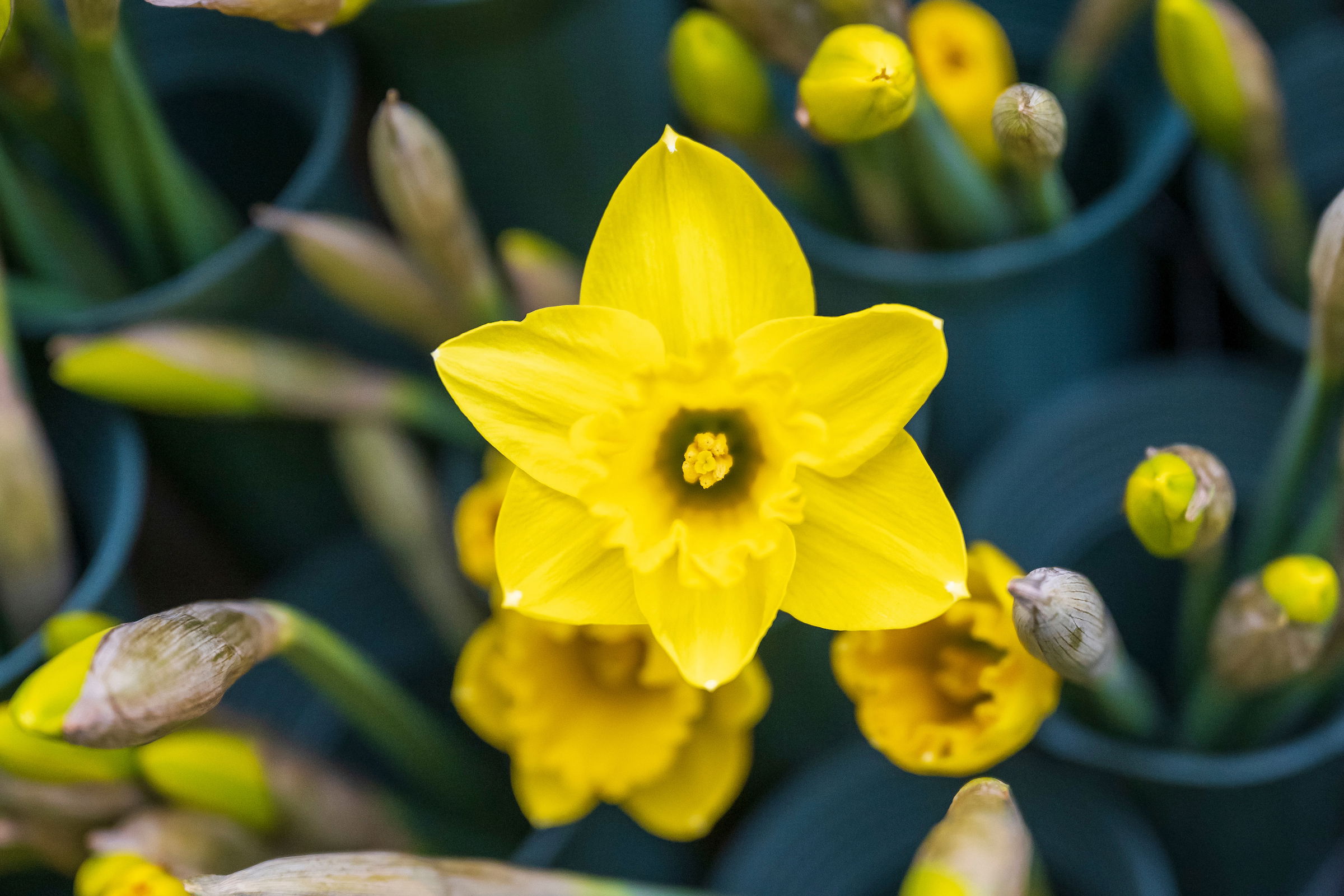 Daffodils like those at Cardiff Castle
Huw Thomas, CEO of Puffin Produce, the home of Blas y Tir, said:
"Nothing says 'Welsh and proud' more than the Welsh daffodil. We're honoured to see our daffodils, one of Wales' national emblems, proudly on display at Cardiff Castle for St. David's Day – a fitting tribute to the excellent food and drink that is being produced here in Wales."
The campaign is a cross-industry celebration of Welsh food and drink, aiming to increase awareness of Welsh food and drink and to encourage shoppers to share their pride and passion and to celebrate St. David's Day with Welsh food and drink.
The #CaruCymruCaruBlas #LoveWalesLoveTaste also includes a series of television adverts celebrating five well-known 'hero' Welsh food and drink brands.
Television adverts featuring Blas y Tir, Edwards – The Welsh Butcher, Castle Dairies, Radnor Hills, and Brace's Bread will hit the small screen for two weeks, starting from February 26th.
Comment your thoughts below