The Ivy Asia Cardiff is celebrating its 1st anniversary this week, with an evening of celebrations, a limited-edition birthday cocktail and new menu.
To mark its special milestone, on Friday, 22nd September, the glamorous destination restaurant will enjoy live entertainment and a limited-edition Anniversary Cocktail for guests to enjoy while dining.
To coincide with turning one, Ivy Asia is also launching its new Autumn menu, with seasonal dishes including chilli beef with shisho, cucumber and lime; black pepper and szechuan glazed chicken with asparagus and bamboo shoots; and, grilled salmon fillet with teriyaki pickled daikon, cucumber, sesame and spring onion.
Opening last autumn, The Ivy Asia has quickly become a hit in the city centre serving incredible Asian-inspired dishes for lunch, afternoon tea and dinner, plus exotic cocktails and live entertainment late into the night.
The venue, located on The Hayes in St David's Shopping Centre, caters for 166 guests both indoor and on its terrace, suiting a number of occasions such as date nights, celebratory dinners, lunch with friends.
As well as a bar where you can sit to enjoy its exotic cocktails, there is also a DJ booth and sushi bar, all in a space of Ivy Asia's signature green onyx flooring and large cherry trees.
Matt Tomkins, General Manger of The Ivy Asia Cardiff, said:
"We're delighted to be celebrating our first anniversary in Cardiff, following what has been a tremendous year. It has been great to see so many guests visit us whether it's for a relaxing retreat from a day's shopping, an indulgent meal surrounding a special occasion or a refreshing cocktail late into the night. We look forward to celebrating with our team and guests on the 22nd and building on our success in the coming months and years."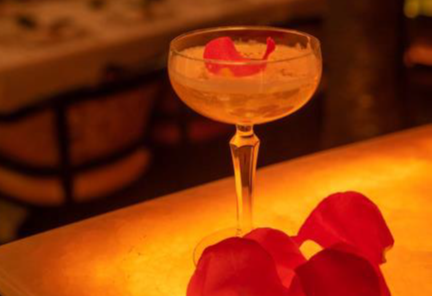 The Ivy Asia Cardiff will be celebrating its 1st anniversary with a limited-edition cocktail
To book a table at The Ivy Asia, visit www.theivyasia.com
Comment your thoughts below