Ajet Mehalla (left) and Ardit Mehalla (right) - Credit: South Wales Police
A man and his nephew have been put behind bars after being members of an organised crime group linked with the murder of Tomasz Waga in 2021.
Ajet Mehalla, 43, from Fairwater in Cardiff, has been convicted of participating in the activities of an organised crime group, and Ardit Mehalla, age 26 from London, being involved in the growing of cannabis.
A trial at Newport Crown Court heard that the group, of which Ajet and Ardit were a part of, were involved in the production and supply of cannabis from 319 Newport Road - a property in the Roath area.
Tomasz Waga and a second man, Carl Davies, then travelled from Dagenham in London to the Cardiff house on 28th January, 2021, with the idea of breaking in and stealing the crop worth an estimated £120,000.
Mr Waga and Mr Davies managed to get into the property through the kitchen window, however the gang responsible for the cannabis factory discovered them at the scene, leading to an attack.
Tomasz was driven via a silver Mercedes from the home in Roath, and his body was eventually found by a member of the public on Westville Road in Penylan later that day, where it became clear he had suffered multiple injuries.
The investigation into Tomasz's death was one of the most complex and largest ever undertaken by South Wales Police, with enquiries across UK and Europe, including arrests being made in countries such as Albania, France, and Germany.
So far in the investigation, Josif Nushi and Mihal Dhana, both from Cardiff, are serving life sentences for murder, and Hysland Aliaj has been jailed for 10 years for manslaughter.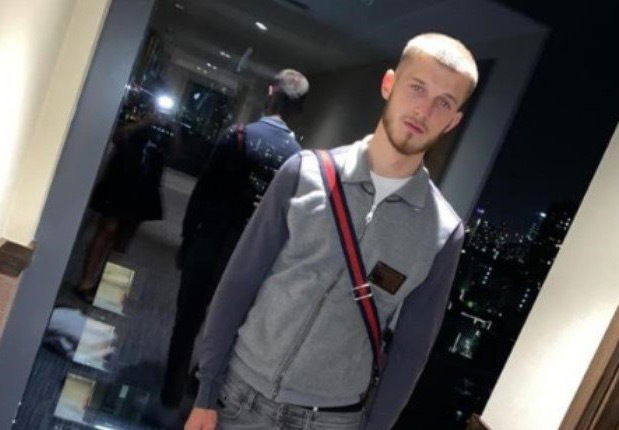 Tomasz Waga, who was killed after being caught trying to steal cannabis from a home in Roath - Credit: South Wales Police
Detective Superintendent Mark O'Shea, of South Wales Police, said that the outcome of Ajet and Ardit Mehalla's sentencing was "the result of dogged detective work".
He also added:
"As a result of these extensive enquiries, we were able to prove the link between Ajet Mehalla and Ardit Mehalla, and those convicted of Tomasz' murder.

"People often talk of cannabis as being a victimless crime, but it's not. Organised crime is behind many of these cannabis factories. The criminals are earning a lot of money off the back of our communities, and they protect their plantations by using violence and intimidation."
On Thursday (3rd August) after pleading guilty, Ajet Mehalla was sentenced to three years in prison, and Ardit Mehalla was sentenced to five years in prison.
A third man, Isaac Izar, is due be sentenced for a similar offence on Friday, 11th August, having also pleaded guilty.
Comment your thoughts below