18-year-old Tyler Marshall from the Adamsdown area of the city was arrested on October 25, 2022 for robbery when he visited Cardiff Bay Police Station a week later to enquire about missing property.
Mr Marshall was found to have the balaclava he wore during the robbery and a knife in his waistband.
Officer in the case, Detective Constable Hannah Campbell-Todd from South Wales Police, said:
"This is a very sad path for anyone to be going down at such young age and I hope that Marshall can use the time in a young offenders' institution to be rehabilitated.

"We urge parents, carers and teachers to speak to young people about the risks of carrying a knife."
Police were called to a report of a robbery in Quay Street, Cardiff, at around 2.15pm on Monday, October 17, 2022.
Wearing a balaclava, Marshall approached a 17-year-old boy and lifted his top to show the handle of a knife in his waistband. He then went through his pockets, stealing wireless headphones and a bank card, which he later attempted to use.
Through extensive CCTV enquiries detectives identified Marshall as a suspect. He was arrested on October 25, 2022, when he attended Cardiff Bay Police Station for the unrelated matter of reclaiming property.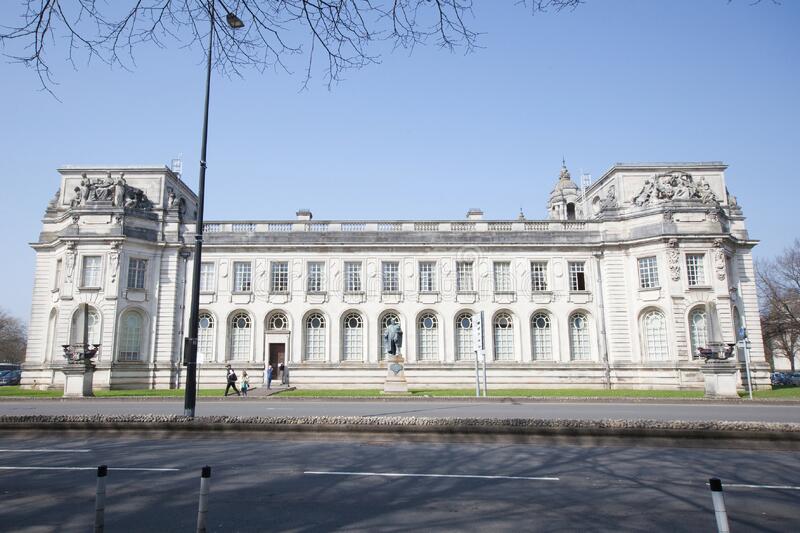 Cardiff Crown Court - Credit: Ben Molyneux
Marshall was charged and convicted of robbery, fraud and two counts of possession of a blade in a public place.
He then returned to Cardiff Crown Court where, on January 10, he was sentenced to 42 months behind bars.
DC Campbell-Todd added:
"Personal robbery can have a lasting and devastating impact on victims, leaving them with trauma which will affect their life going forward.

"This was a frightening ordeal for the victim who has shown tremendous bravery and we hope the outcome of our investigation gives him peace of mind.

"We work hard day and night to protect communities and our message to those who think it is okay to commit a robbery in our communities is clear: we will not tolerate this. You will end up facing significant consequences and we will catch you."
Last year, South Wales Police launched a new anti-knife crime campaign 'Not The One' in order to educate young people on the consequences of carrying a knife and empower communities to play their part in helping to reduce knife crime.
To learn more, visit HERE
Comment your thoughts below